SUMMERMISTTM STANDARD POODLES
WORLD CLASS BREEDERS
Since 1969
TEL. (760) 744-7886 / FAX (760) 591-9662
Email: bengals4u@sbcglobal.net
www.standardpoodle.net

| | | |
| --- | --- | --- |
| | KHASHMIR | |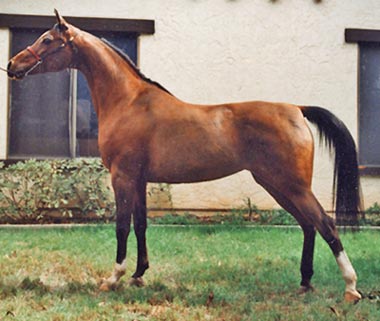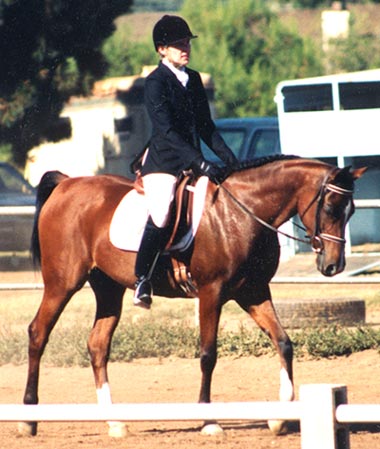 KHASHMIR, our Khemosabi daughter and dam of Estancia (see below)
daughter of National Champion Magnum Psyche.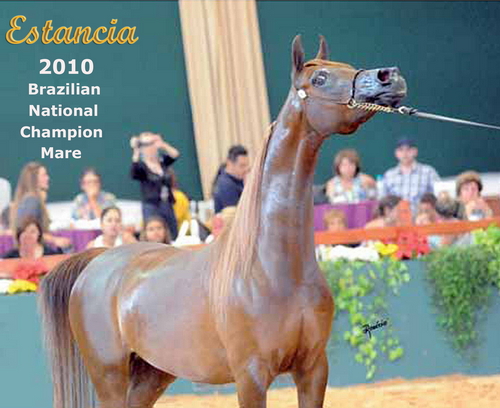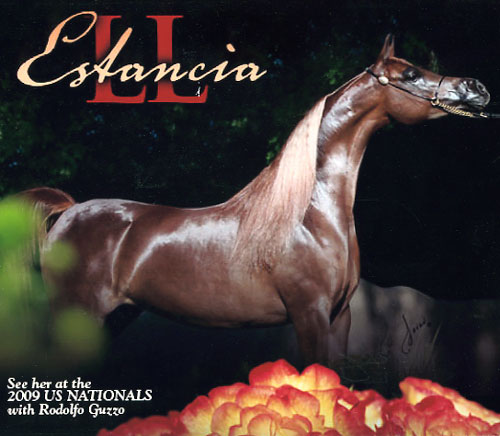 Sheila and John, Proud Breeders of "Estancia".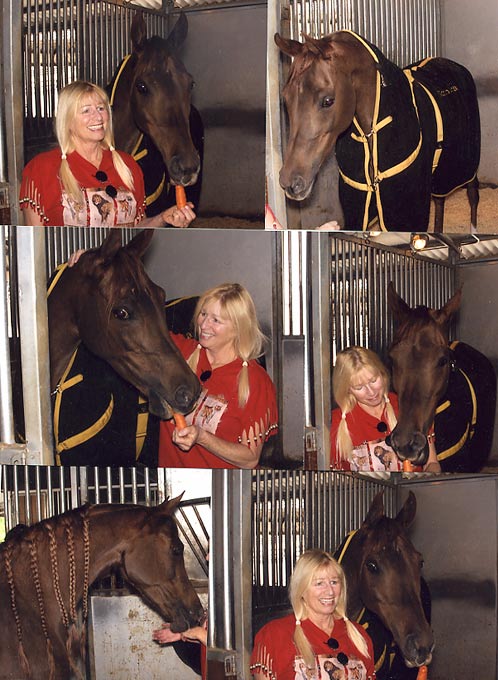 Proud Breeder Sheila with "Estancia", October 2nd, 2009.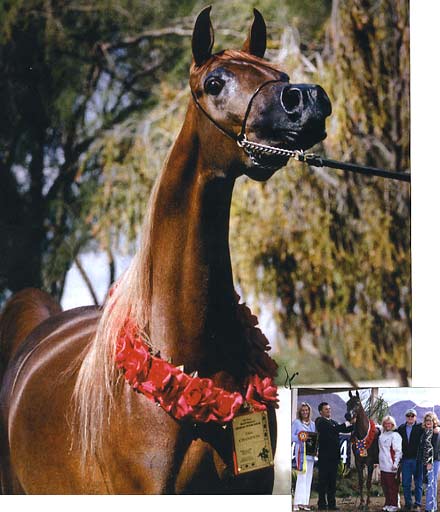 "Estancia"
Sire: Magnum Physche (out of Khashmir)
Pictured in Arabian Horse Times magazine.
Winning Show Champion Senior Mare of Scottsdale.
Shown 3 times, wins 3 times.
At 2 years old wins top 5 first time out in Scottsdale.
At 3 years old wins Halter Championship in Scottsdale.
At Nationals wins Top 10.
Sheila and John Fowler of Summermist Farms, Proud breeders of Estancia.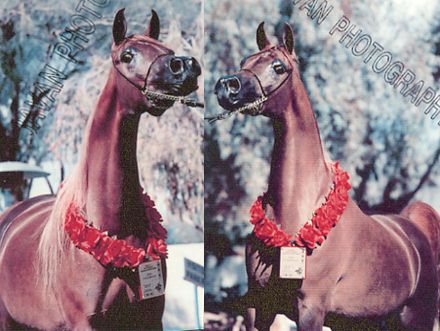 "Estancia"
Scottsdale 2004 Arabian Horse Show Champion Mare
Thank you and congratulations to all of the wonderful people
at Midwest and to all who helped make this beautiful mare a star.
Proudly bred by Sheila and John Fowler of Summermist Farms.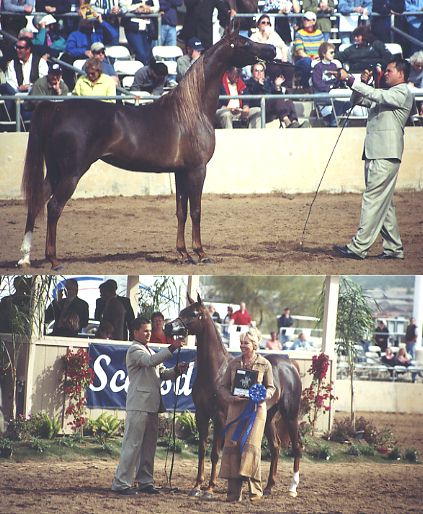 Congratulations to our friends, Lucky and Reagan Lurkin
on their 2004 Scottsdale Show Champion Halter Mare
"Estancia".
Bred by Summermist Farms John and Sheila Fowler.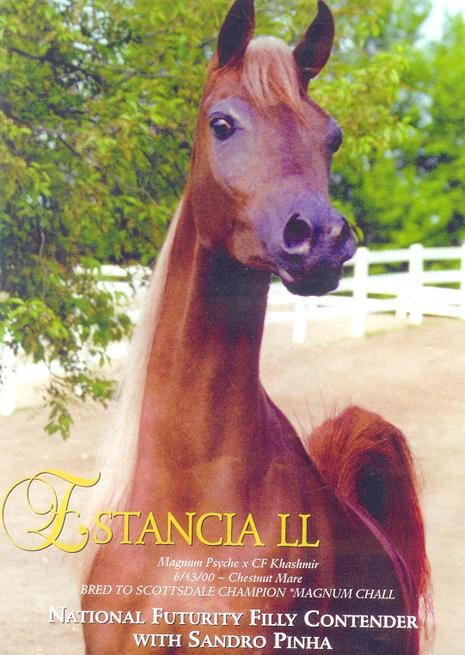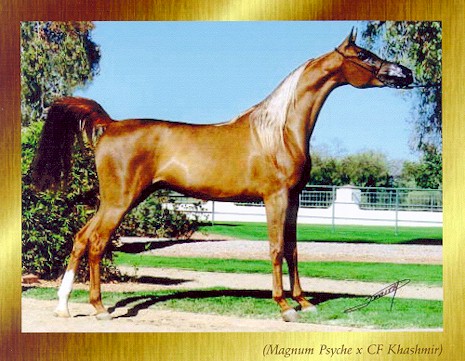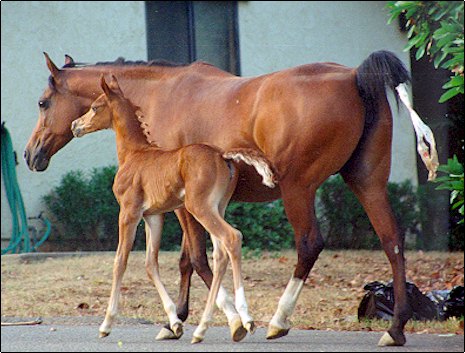 Psymandria, now Estancia, Chestnut filly born 6-13-00
MAGNUM PSYCHE X CF KHASHMIR
Khemosabi x RHR Scimandria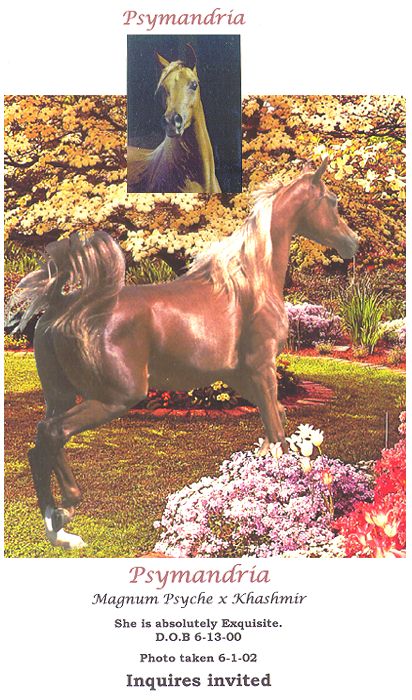 All Images & Content © Copyright By SummermistTM
| Home Page | History | Available Puppies | Family Winner to World Winner | Statement |

| American Flyer | Bristol | Cliffhanger | Cliffy, Jazz, Halo & Swana | Diesel | Eli | Genny, Gena & Genie |
| Karina | Molly | Payton | Picasso| Remy Martin II | Sky King | Swana | Tarzan on the Cover & Michelle in Agilty |

| Summermist Show Dogs | Summermist in Poodle Variety | Summermist International |
| World Winner & His Dam | Summermist Training Camp | Arabian Horses | Bengal Cats |
---
Sheila & John Fowler (760) 744-7886 / Fax (760) 591-9662
Email: bengals4u@sbcglobal.net
This site is served, operated and maintained by
Pets4You.com®
Phone: 520-623-4365 / Fax: 520-623-0808
All rights reserved. Copyright ©2004-2009